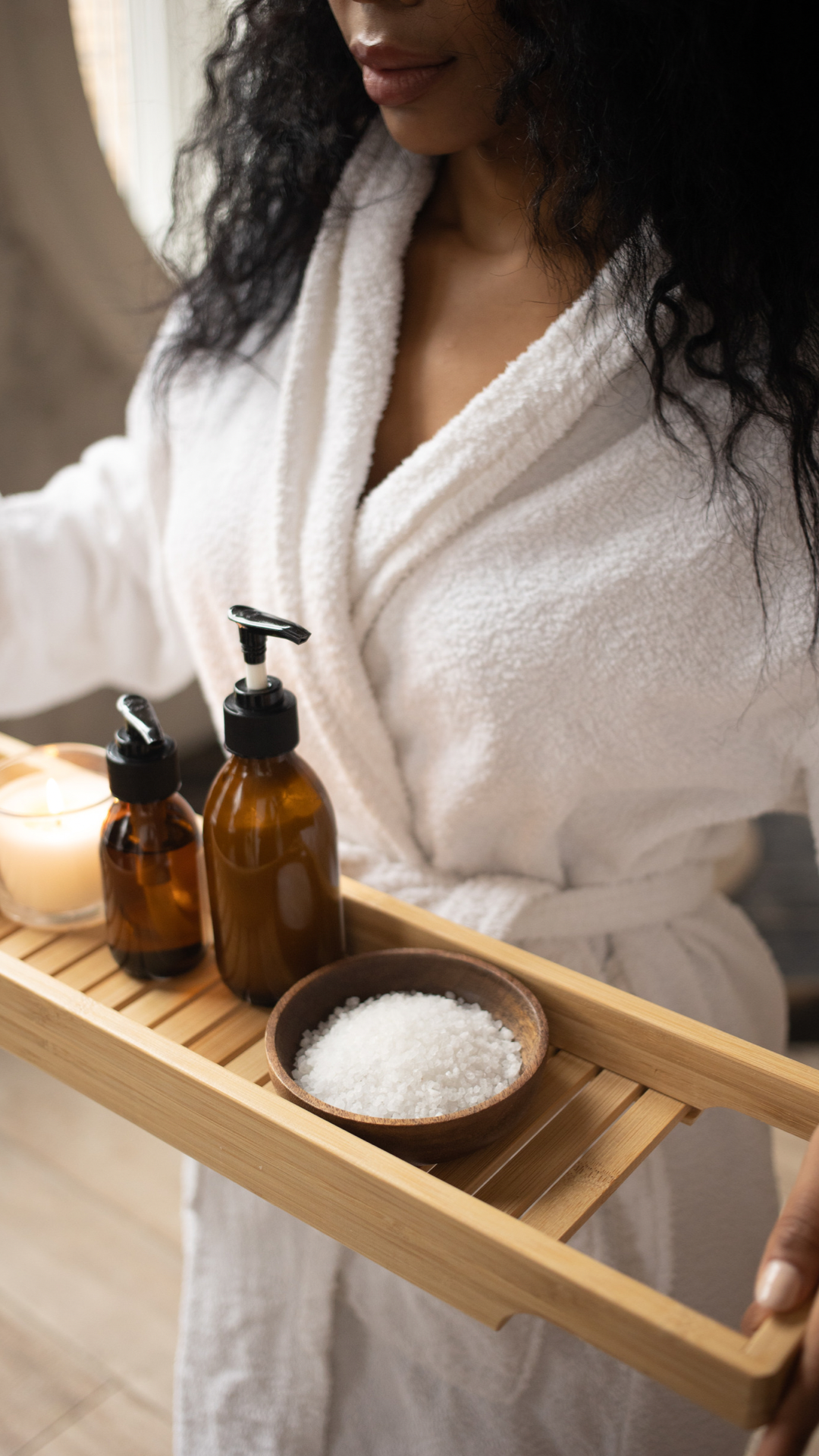 All Natural Skincare that Speaks Love & Care Into Your Skin
We believe in harnessing the power of nature to create a range of handcrafted soaps and self-care essentials that celebrate your unique beauty.
Each product is a harmonious blend meticulously formulated to nourish, hydrate, and rejuvenate your skin, leaving it irresistibly soft, revealing your skin's natural glow.
SHOP ALL
Feel the difference...
Our line of all-natural, bar soaps is handcrafted to nourish and revitalize your skin. Each soap is made with a blend of high-quality oils and ingredients, ensuring that each bar is packed with skin-loving nutrients and antioxidants.
Allow yourself to indulge in the love and care that have been put into each bar...feel the difference of how the essences of each one intertwine with every product.
Shop All Soaps
Let Our Customers Speak For Us
Our Brand
Beyond Naptural is a skincare and wellness brand that you can TRUST.
⭐️Each and every one of our products are tested before they are released to you to become apart of our brand. 
⭐️ We strive to create transparency with our products by labeling all of our ingredients.
⭐️We pledge to only use ingredients in our products which significantly reduces our exposure to environmental and chemical toxins. 
⭐️Beyond Naptural puts forth every effort to use all natural and organic ingredients for each product. Our sources for ingredients are from reputable/sustainable vendors and/or suppliers.
More Beyond Naptural & Quick Links